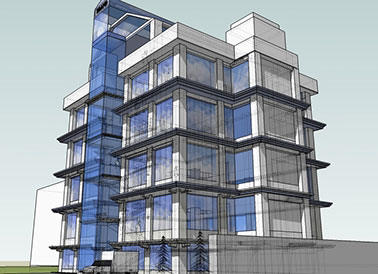 Building Design including Structural & Architectural Design
Structural design consider the strength and durability when designing a building and focus on how a building is built and what materials should be used to ensure durability. While architectural design focuses more on the appearance of the building and more effort is put into how a building will look.
Our structural engineers and architects work towards the same goal of having a well-designed structure building.
Before starting on building works, the relevant plans need to be submitted to BCA for approval through a Qualified Person (QP).
How to submit building plans?
The fee should be paid at the first plan submission to BCA.
The QP will need to submit building plans with the prescribed plan fee through the CORENET e-Submission System.
The process of building plan submission is represented in the following flow chart and table.
For more information, please visit the BCA website.