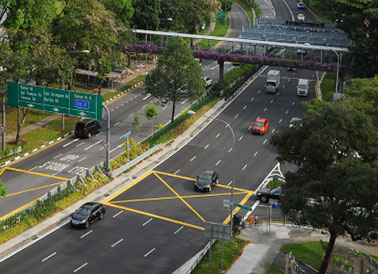 Infrastructure design including hard and municipal infrastructure such as roads, covered linkways, and bridges.
One of the major projects we are involved in, is structural design for ER440 and ER441, walk2ride scheme for LTA sheltered walkways to 59 MRT stations. Total length of project stretches up to 200 km. This project is anticipated to complete by end of 2021.
We are also involved in design for drainage works and road works in design-build projects with contractors for HDB projects.  Including handicap ramp structures for Pedestrian Overhead Bridge (POB) at Whampoa Drive for ER305, ramp to POB for ER247 project and Boon Lay Way near Yuhua CC.
For more information, please visit the BCA website.